Events in 2019
Erie Gives 2019
Erie Gives is a one-day fundraiser hosted by the Erie Community Foundation. The Bethany Outreach Center benefits from your donation to Erie Gives. See how below!

Erie Gives Day 2019 will take place on Tuesday, August 13th, between the hours of 8 a.m. and 8 p.m. that is the 12 hour period of online giving. The Erie Community Foundation and other generous donors will match a percentage of your donation. All you have to do is go online at www.ErieGives.org and select BETHANY OUTREACH CENTER as your charity of choice that day.
Check Contributions
New this year – Erie Gives is twice as nice! The Erie Community Foundation has decided to magnify the impact of Erie Gives by allowing check contributions. Checks must be payable to The Erie Community Foundation, and must be accompanied by the Erie Gives Check Contribution Form. (See the link below for this form.)
Please return your check and form to Bethany Outreach Center by Friday, August 9th and we will deliver it to The Erie Community Foundation OR you can send your check and form directly to The Erie Community Foundation at 459 West 6th St., Erie, PA 16507 by close of business Monday, August 12th.
If you have any questions, please feel free to contact Mabel Howard at Mabel@bethanyoutreachcenter.org or at 814-456-6254
Bethany Bash Bingo 2019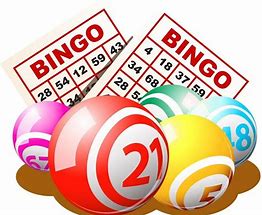 Mark your calendars!
The Bethany Bash will be held on November 3rd this Year!
New Location: St. John's Lutheran Church